SCHOOL WORKSHOPS IN FRENCH
A variety of workshops that engage students and promote French conversation.
Camp Tournesol offers French workshops for French, French Immersion, and Core French classes, where our expertise in promoting French verbal skills is front and center! Our team would love to share their passion for French with your class!
Workshops delivered in 2021
Workshops delivered in 2021
School boards serviced in Ontario
VIRTUAL FRENCH SCHOOL WORKSHOPS:
Available until end of school year 2022.
With years of experience in virtual French learning, we are confident in the effectiveness of our virtual French school workshops. As recognized FSL experts, we can ensure an engaging and educational French experience for students of all ages and skill levels. 
VIRTUAL FRENCH WORKSHOPS FOR GRADE 1-3:
For students grade 1-3, our French workshops will include activities that evoke their imagination and creativity, learning about Francophone cultures and traditions. Topics include: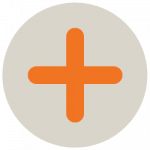 VIRTUAL FRENCH WORKSHOPS FOR GRADE 4-6:
For students grade 4-6, we have French school workshops that will lead students in in-depth discussions and focus on their critical thinking. Topics include: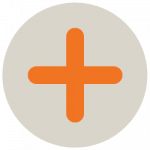 VIRTUAL FRENCH WORKSHOPS FOR GRADE 7-12:
For our older students grade 7-12, we have French school workshops with topics including: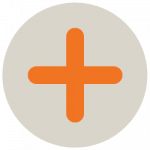 How do we motivate Core French students to immerse themselves in French?
We're excited that you want to take French learning to the next level with this workshop! By bringing in authentic French speakers other than the teachers they're used to, students gain exposure to new accents, ways of speaking, and understand that French is a living language. Our staff are familiar with the language level of Core French students at all grades (per the CEFR suggested grade levels), and will ensure to match that level when leading activities and working with small groups. Knowing their level will also help staff prompt students to express their thinking when they work in their groups. Our highly-trained staff use positive reinforcement and selective language correction to support students in constructing their thoughts, and will follow the lead of your teachers throughout the entire workshop to make sure students are pushed to communicate as much as they can in French!
In -Person French School Workshops
Our in-person French school workshops are currently not available due to COVID-19 regulations. However, when in-person programming can resume, we will offer engaging in-person school workshops such as Team-Building and Leadership, Jump Start Your Recess, Low-Tech STEM and Eco-Explorers. These French workshops can be run inside the school or outside on the school grounds, where our staff can remain socially-distanced. These school workshops are designed to get students moving, thinking, and working together, all while practicing their French. 
Our two-hour French school workshop can accommodate up to 50 students.  Our STEM and Jump Start your Recess French workshops are available to grades 4-8.  Our Team Building, and Eco-Explorer French workshops are available to grades 4 to 12. We provide French school workshops for either French immersion or Core French classes.
DOES THIS SOUND LIKE SOMETHING THAT WOULD BE OF INTEREST TO YOUR SCHOOL? DO YOU HAVE DATES IN MIND?
"Your team is wonderful :)"
York District School Board
"Well done and well presented. The students loved it."
Toronto Catholic District School Board
"Feedback at my end is very positive. Thank you!"
Simcoe Muskoka District Catholic School Board